Denver Document Management Services
Do you need help converting your documents to a digital format or storing records offsite? At Denver Scanning and Imaging , we offer affordable, high-quality document scanning and other business solutions for all of your conversion and storage needs.
Contact Denver Scanning and Imaging if you need help with document scanning and digitization, records storage, hard drive destruction, or paper shredding!
Secure Document Management Services in Denver
Discover top-notch document management solutions with Denver Scanning and Imaging! We specialize in secure scanning and storage services tailored to meet the needs of businesses across all industries in Denver. Our experienced network of providers are dedicated to assisting businesses and residents in efficiently managing their documents.
At Denver Scanning and Imaging, we offer a comprehensive range of document management services, including scanning, storage, tape vaulting, and more. Whether you're a small business or a large enterprise, our experts are ready to customize a quote specifically for your needs. No project is too big or small for us – we can handle any volume of documents with precision and expertise.
Our primary focus is to help you achieve your document management goals. We understand that every project is unique, and our goal is to match you with the perfect service tailored to your specific requirements. Denver Scanning and Imaging takes pride in maintaining the top providers in the Denver area. Contact us today to streamline your document management processes!
Popular Services
We will help you find a quick and easy way to transition to a paperless office. Our experts provide secure scanning and document storage services at competitive prices anywhere in the area. Here are just a few services we provide: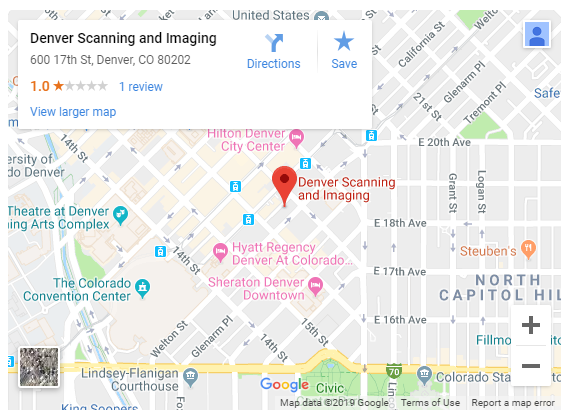 Get Free Quotes on Document Management Services Today