Denver Scanning and Imaging
Transform your documents into a digital format quickly, easily, and securely. we offer affordable, high-quality document management solutions. Our services include document scanning, document storage and document shredding solutions. Get a free quote from Denver Scanning and Imaging today.

Secure Document Scanning & Records Storage Services
We offer secure scanning and storage services for any industry and any businesses located throughout Denver. Denver Scanning and Imaging has experience helping businesses and residents manage their documents.

We can help you achieve any document management goal, including scanning, storage, tape vaulting, and more. Let us customize a quote for your business.
Storage and Scanning in Denver, Colorado
We will help you find a quick and easy way to transition to a paperless office. Our experts provide secure scanning and document storage services at competitive prices anywhere in the area. Here are just a few services we provide: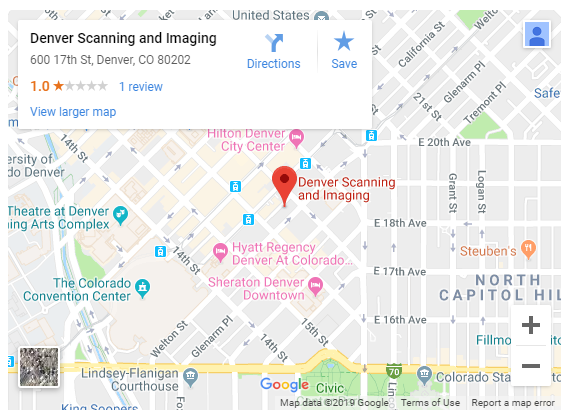 Get Free Quotes on Document Scanning & Record Storage Today